Blog Home
Holiday Movies to Watch This Month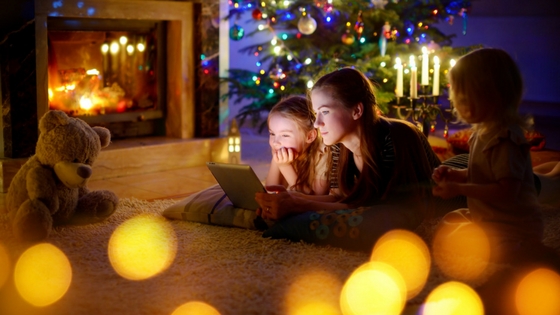 The holiday season is here. In today's Cypress River Blog we have some holiday movie suggestions for you to watch with family and friends at your apartment. Enjoy time with loved ones this year here in Ladson, SC.
The McCallister family prepares for a trip to Paris, France over the holidays. In their rush to get to the airport, they forget about eight-year-old Kevin who is sleeping in the attic. When he wakes up he realizes his Christmas wish that his family would disappear, came true. He enjoys pizza, movies, and keeping up the house by buying groceries and doing laundry. Then, Kevin discovers two burglars who are trying to get into his house. He must protect himself and his home.
"A little girl discovers dreams do come true if you really believe. Six-year-old Susan has doubts about childhood's most enduring miracle — Santa Claus. Her mother told her the "secret" about Santa a long time ago, so Susan doesn't expect to receive the most important gifts on her Christmas list. But after meeting a special department store Santa who's convinced he's the real thing, Susan is given the most precious gift of all — something to believe in."
The Stone family unites for the holiday season, but things don't go as expected when their son brings home his soon-to-be fiance who is uptight and doesn't fit in with the family. She brings in her sister for emotional support, but this only makes things worse. Other family drama comes up making things even more difficult for the family.
When a lonely token collector in Chicago rescues her unknowing crush, Jack, from the train tracks, confusion arises. Jack's family thinks they're engaged when they meet in the hospital. She goes along with it finding it difficult to escape the family while Jack is in a coma. Things get tricky though when she may be falling for someone else unexpectedly.
"A discarded silk top hat becomes the focus of a struggle between a washed-up stage magician and a group of schoolchildren after it magically brings a snowman to life. Realizing that newly-living Frosty will melt in spring unless he takes refuge in a colder climate, Frosty and a young girl who he befriends stow away on a freight train headed for the north pole. Little do they know that the magician is following them, and he wants his hat back."
What's your favorite holiday movie? Let us know in the comments below! Thanks for reading and visit the blog again soon.